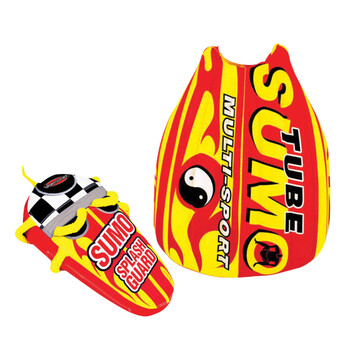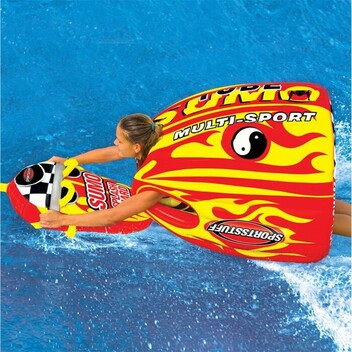 Sportstuff Sumo Splash Tube
Sportstuff
$299.99
This single chamber tube is made of 100% heavy-duty PVC and is put over the rider like a shirt, instead of being directly attached to the boat. Take it to the beach for the ultimate body surfing experience, or grab two sumos and have a sumo wrestling match with a friend! Simply connect a standard tow rope to the sumo splash guard and you can steer the sumo tube back and forth, jump the wake, and roll 360s!
Features:
- Unique One-Of-A-Kind Design
- Multi-functional: Towable Action or Sumo Body Surfing
- Speed Safety Valve
- Simple One Chamber Design
- Wide-Open Neck and Arm Holes
- Sleek inflatable armrest / handle with Splash-Deflecting Design
- Heavy-Duty Double-Stitched Full Nylon Cover with Zipper
- Double Webbing Foam Handles with Knuckle Guards
- Simple One Chamber Design
Please note this box is shop soiled but item inside is brand new and unopened.
SKU: BRU5F3-1807