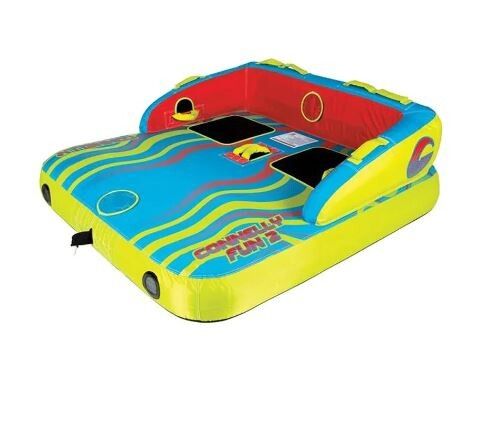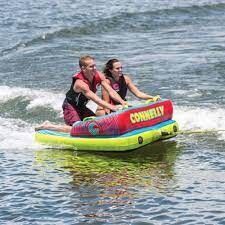 Connelly Fun 2 Person Tube
Connelly
$599.99
The Fun 2 has an innovative hybrid design that gives riders two totally different experiences behind the boat.
Pulled from the front, the Fun 2 is a great sit-on-top style deck tube perfect for riders who are looking for a safe and controlled ride. Towed from the rear, riders are seated for a sofa-styled ride but simply spin the tube around and riders are now in a kneeling position gliding over wakes with ease like a roman chariot!
One tube now equals two different tubing options that the kids will never tire of thanks to the Connelly Fun 2!
Features:
Pre-assembled with 1-year warranty
2x rider deck tube with Two-Way Tow technology
420D Nylon cover with heavy-duty bladder
Soft EVA seat padding at each rider position
4 fully padded handles with knuckle guards
6x grab straps for added safety
Boston valve for easy inflation
Quick connect tube rope attachment
Covered mesh bottom drains excess water
Peel and stick repair kit included
SKU: KAIFUN2